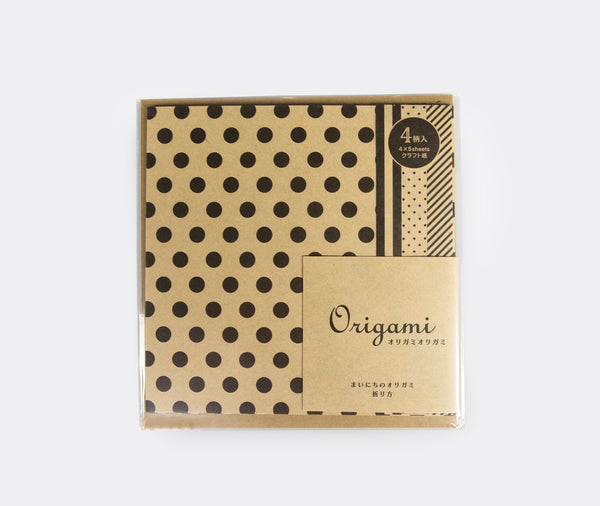 Sold Out
Origami Paper Assorted Patterns
$11
This product is unavailable
The polka dot and striped patterns of this origami paper by
Midori
, make for a fun and contemporary alternative to the more traditional styles. The Origami series was conceived as a way to combine paper-folding with the art of gift presentation, and is designed to be used in a variety of decorative scenarios.
Midori suggest using their origami paper for such things as gift wrapping, creating party and tabletop accessories, alongside the more conventional folded paper forms.
MATERIALS
Kraft Origami paper
FEATURES
20 sheets; 4 designs (5 sheets of each), includes instruction booklet
DIMENSIONS
Each sheet is 15 x 15 cm
ORIGIN
Japan
DELIVERY
All orders are dispatched within 24 hours of purchase. Worldwide shipping is available.
RETURNS
If for any reason you're not happy with your order, feel free to return your item to us for a full refund within 28 day's of purchase. See our
Delivery & Returns
page for full details.
Our prices include tax and duties to Europe if the total order value is below 150 Euros (you won't be charged any additional taxes or duties when you receieve your shipment). Please note: orders above 150 Euros may incur additional taxes and duties at import. Please see our
Delivery & Returns
page for full details.




Worldwide shipping available



Need help - contact us