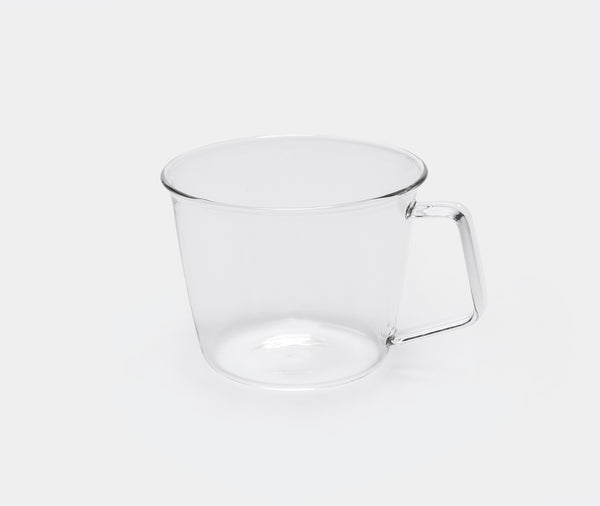 Cast Coffee Cup - 220ml
$20
From
Kinto
's Cast range of glassware, this coffee cup is made from ultra-lightweight yet durable glass. The thinness of the glass combined with the slight curve of the cup's rim, enhance the mouthfeel. This elegant coffee cup would make a fine addition to your morning coffee ritual.
We believe that nothing should come between you and your coffee, and this Cast coffee cup from Kinto offers just that with its minimalist design.
MATERIALS
Heat-resistant glass
CARE
Microwave & Dishwasher safe
DIMENSIONS
10 x 6 cm, 220 ml
ORIGIN
Japan
PRODUCT CODE
8434
DELIVERY
All orders are dispatched within 24 hours of purchase. Worldwide shipping is available.
RETURNS
If for any reason you're not happy with your order, feel free to return your item to us for a full refund within 28 day's of purchase. See our
Delivery & Returns
page for full details.
Our prices include tax and duties to Europe if the total order value is below 150 Euros (you won't be charged any additional taxes or duties when you receieve your shipment). Please note: orders above 150 Euros may incur additional taxes and duties at import. Please see our
Delivery & Returns
page for full details.




Worldwide shipping available



Need help - contact us